This website is all about family, friends, sharing my recipes, helping people with their skin care and possibly creating their own business.  Having family in your life is essential.  If you have a few good friends to boot, then you are doing pretty darn good.  I remember my late sister-in-law Angie telling me "True friends are really hard to come by. If you have one or two really good friends, you're batting a thousand."  Sadly, this year I lost two of my dearest friends within months of each other.
My f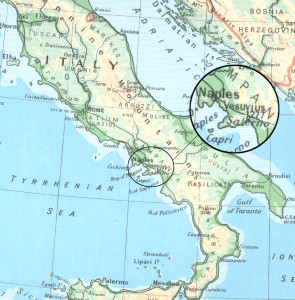 amily originated from Italy .  My maternal grandfather Vito came to the United States as a stowaway from Palermo, Italy at the turn of the 19th century.  He was a fisherman by trade.  My maternal grandmother Anna (Nanine) and my great grandmother Rose came to the United States from Naples, Italy.  My grandparents had 14 children, two of which died at a very early age and one when she was 21.  My mother Domenica (or Minnie as they called her) was the firstborn.  They settled in Little Italy in East Harlem.  My grandfather eventually opened up a fish market on 113th Street and First Avenue "Tocco's Fish Market."  I really didn't know my paternal grandparents or my father's side of the family very well because my parents separated when I was three years old.  My mother never allowed me visit with my father or his family, but that's another story.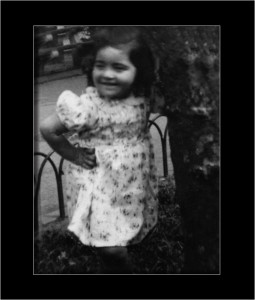 After they were adults and got married, my aunts and uncles with their families all lived within a two block radius and I grew up very close with my cousins. I remember how we used to sleep on the fire escapes during the summertime.  We would bring our blankets and pillows out there because there was no air-conditioning in those days. The men would also rig something on the fire hydrants (we used to call them Johnnie Pumps) to make the water spray in the air.  That was our summer camp. We had dinner every Sunday at Grandma Nanine's.  I don't know how they did it with a three bedroom apartment and all those kids.  My grandmother and my aunts would do all the cooking.  I would watch and slowly learned how to make many of the recipes.  They never measured anything.  All ingredients were added by eye and taste.  Through the years I broke down the recipes and included measurements; not for me because I basically still cook by eye and taste, but for my children and my family so they would know how to make these traditional Italian recipes.
I hope this website will provide valuable information you can use. Whether it be cooking videos, tips on skin care, creating your own business working from home, or at the very least stories that will make you laugh or possibly even cry.