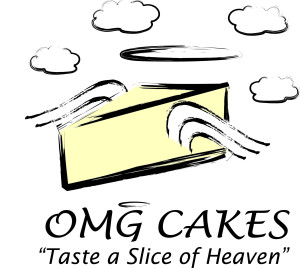 I learned to bake in sixth grade economics class. Our first assignment was an apple pie. When I brought it home my Mom was thrilled, she loved sweets and so did our entire family. That's when I first realized I could bake well, because she would ask me, a 10 year old, to bake for her.
I also started to cook at an early age. My mother and my aunts taught me the many Neapolitan recipes I make to this day. Of course I also know some Sicilian recipes since my grandfather came from Sicily, Italy. They were the recipes we cooked every day, on Sundays, and during the holidays. I would stand on a step stool so I could reach the stove while Mom gave me instructions. It paid off in the long run. My cookbook "Mangia, It's Good For You!" a guide on "How to Cook Like an Italian for the Holidays" showcases many of those old Italian recipes.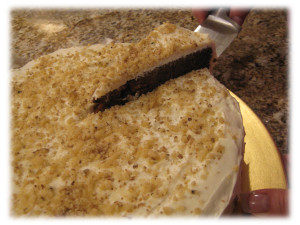 Raising three children as a single Mom was challenging. To supplement my income I baked and sold cakes. I realized from the onset that my cakes had to be something extraordinary for people to want to buy them. I then started experimenting with basic cake recipes. After MANY late nights, lots of baking supplies, and some discarded cakes (which my family and co-workers happily sampled); I created an extra creamy gourmet cheesecake, a delectable gourmet carrot cake, a decadent double layer chocolate cake and many scrumptious pies. Almost every time someone tastes one of my cakes, they say "Oh My God! This cake is so good" hence the name, OMG Cakes. They are so good that I will put them up against any other on the market. I often think that I should have continued with the cake business all those years ago, but because I needed a steady income I put it aside and forged ahead in the business world.
It's now over thirty years later and after urging from my family, friends and co-workers, I've decided to once again start my own cake business. I know will enjoy eating them as much as I enjoy making them. So come "Taste a Slice of Heaven".
 For pricing and details see below or contact me at 914-522-0186 or hedytaranto@gmail.com
For special orders call or email for quote: 914-522-0186 or hedytaranto@gmail.com
FREE DELIVERY WITHIN A FIVE MILE RADIUS OF NEW ROCHELLE
5-10 MILES – FREE DELIVERY WITH A MINIMUM ORDER OF $50